Cheap Sales Recyled Corrugated Box Printing wholesale Customized
Recyled Corrugated Box Printing
None

Shenzhen China

12-15days

15000copies/week
With more than 19years printing experience. Full customized offset printing service
1. 100% Virgin Top A level Paper eco-Friendly Soy ink for book printing .
2. Fast printing service. Urgently order can be handle soon
3. 40 %-100% productions inspection
Recyled Corrugated Box Printing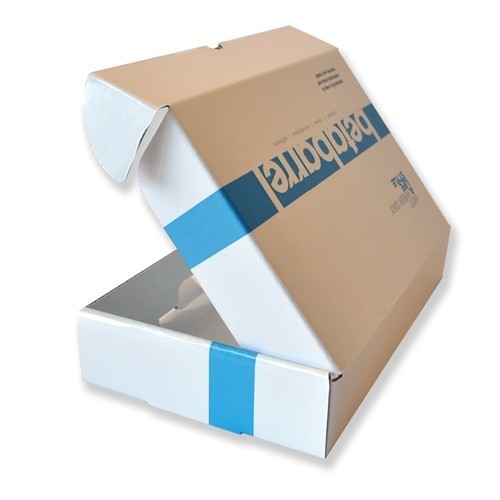 Description:
Size:According to Customers'specific requirements
Printing: 1C-4Colours /offset printing
Material:Kraft paper, paper board, corrugated paper etc.
Insert:EVA, Foam and Silk. Velvet, Cardboard, Plastic
Finishing:Embossing, Glossy Lamination, Matt Lamination, UV Coating, Hot Stamping
Packaging:Products are packed by standard export carton or according to customers' requirements
Sample lead time :3 days for blank sample, within 7 days for printed sample
MOQ :1000PCS/design
The advantages of recycled corrugated boxes
1. buffer performance is good. Corrugated cardboard has a special structure, 60~70% of the volume of the cardboard structure is empty, so it has good shock absorption performance, which can avoid the collision and impact of the packaged articles.
2. light and strong. Corrugated cardboard is a hollow structure, which is made of a rigid box with a minimum of materials, so it is light and firm, compared with the wooden box of the same volume, only 14~15 of the weight of the wooden box.
3. Small size. The recycled corrugated box can be folded into a flat shape during storage and transportation, which is convenient for storage and transportation; when used, the box is opened and is much smaller than the wooden box and plywood box of the same volume.
4. Adequate raw materials and low cost. There are many raw materials for the production of corrugated cardboard, such as wood, bamboo, wheat straw and reed, so the cost is lower, only about half of the same volume wooden box.
5. Easy to automate production. A complete line of automatic corrugated carton production lines has been manufactured, which can produce recycled corrugated boxes in large quantities and with high efficiency.
6. The cost of packaging operations is low. Packing items in recycled corrugated boxes makes it easy to automate the packaging of items, reducing the amount of packaging work and reducing packaging costs.
7. can pack a variety of items. Recycled corrugated boxes have a wide range of packaging materials, but if they are combined with various coverings and moisture-proof materials, they can greatly expand the scope of use. For example, moisture-proof recycled corrugated boxes can be packaged with fruits and vegetables; plastic film covers can be used. Packing moisture-absorbing items; using plastic film bushings to form a sealed package in the box to package liquid, semi-fluid items, etc.
8. the amount of metal is small. The molding of the recycled corrugated box requires only a small amount of box nails, compared with the manufacture of wooden boxes, only 5% of it.
9. printing performance is good. Corrugated cardboard has good ink absorption capacity, is easy to print, and is easy to promote.
10. Recyclable and reusable. Recycled corrugated boxes can be reused many times, reducing packaging costs and environmentally friendly.
Why choose us
•100% manufacturer
• Rich production experience
•Advanced Printing Machine
•Strict Quality Control System
•Flexible MOQ
•Punctual delivery
•Excellent and Experienced Team.