Cheap Sales Poker Card Printing Service wholesale Customized
Poker Card Printing Service
None

Shenzhen China

15-18days

20000copies/week
Why Choose Longyin Printing
•100% OEM, directly factory price.
•More than 19 years printing service experience.
•Experienced team.
•Good after-sales service.
•Fast delivery.
•Small quantity acceptable.
Poker Card Printing Service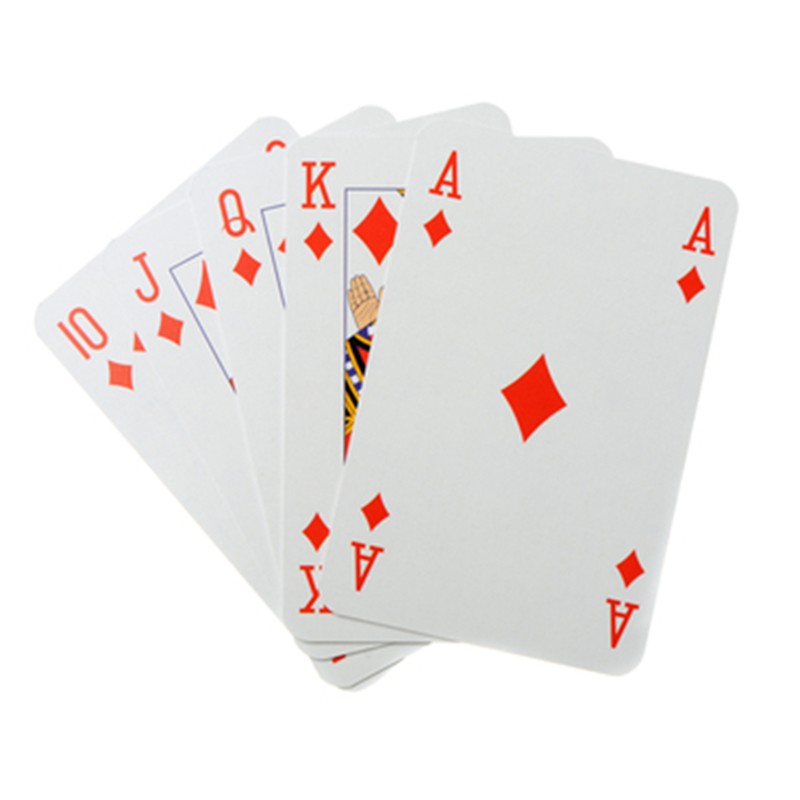 The glazing process in the production of playing cards refers to the coating of a layer of colorless and transparent paint on the surface of a playing card. After being leveled, dried, calendered and cured, it is formed on the surface of the playing card. A thin and even transparent bright layer, which enhances the smoothness of the surface of the carrier and protects the finishing of the playing cards. The glazing process has become an important means of finishing after Poker card production. It not only makes the Poker card production more beautiful, but more importantly, it is an important process to form a moderately smooth feel of the Poker card production. The glazing of the Poker card production should be determined according to the paper. The glare transition, the finished Poker card product is too slippery, and the stack of Poker card is easy to slip when stacked; if the glazing is insufficient, the finished Poker card product is too sloppy, the finished Poker card card is not easy to wash, and the card is not well inserted.
Poker card customization
First of all, if the customer wants to provide a custom style of playing cards, there is a lot of content in it, such as the design of the box, the design of the playing card, etc. Of course, it is important to insert the advertisement into the playing card. If the customer does not know how to design the pattern, he can make relevant requirements and the manufacturer can help with the design.
As long as the information is provided, the Poker card manufacturer will sample the playing cards according to the information provided by the players. After the product customers have no problem, they will follow the customer's needs. The specific quantity is also required by both parties. Negotiate in advance.