Cheap Sales Logo Printing Pencil Earaser wholesale Customized
Logo Printing Pencil Earaser
None

Shenzhen China

12-15days

10000copies/week
Longyin Printing, affiliated to Hong Kong based Longyin Group is one of the most reputed printing facilities in Guangdong province. The key business of the company is meant for technology, communication, construction, chemical, logistic and engineering industries.
Established in 2001, we have become the most trusted name in printing, packaging and advertising genre putting best of our efforts and creativities. We are the most preferred supplier of printing services to leading enterprises both in domestic and international markets like China Telecom, China Life Insurance, China Mobile and McDonald.
Longyin Printing believes in offering values to the customers. And to ensure best and valued service we prioritize quality that comes through our group of sincere, hardworking, courageous, trustworthy employees. Besides, we are aimed to promote social progress by means of a developed civilization. Our high vision and mission have helped us become the core competitor of enterprise printing and information disseminatio
Logo Printing Pencil Earaser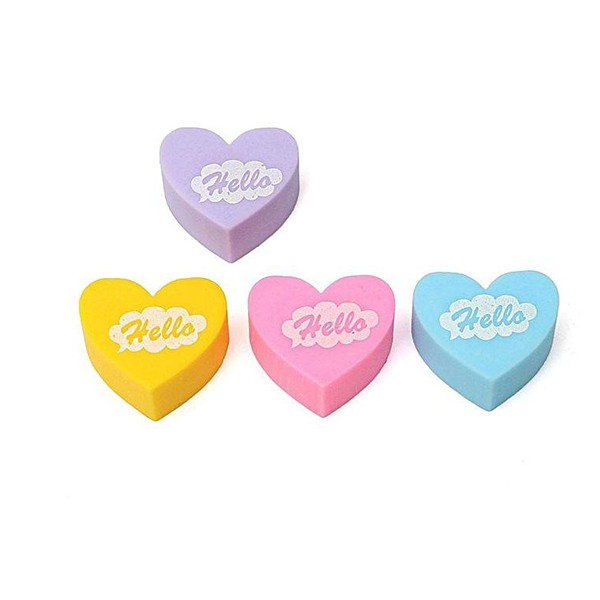 Product Shape:Square, Rectangle, Triangle, Round, Polygon
Material:TPR/PVC
Country of Origin: China
Sampling Time:3-6 days
Delivery Date: 20-30 days
Color:Wrapping Paper Color Based on your Design, eraser color can be customized
Size:Normal Size: 4*2*1CM other any size can be customized
Packaging:Each unit with opp bag packing, part in a middle box, and then middle box in a large carton
Our advantages: quick delivery,competitve price,high quality and long term sevice to our customers
Customer Service: your inquiry will be replied within 24 hours;
QC Service: strict quality control inspection before shipment;
Delivery time:DHL,UPS (2-7days),EMS(4-10days);
Pencil eraser making process
1. The petroleum processing plant transports the powdered or liquid synthetic rubber to the rubber manufacturer. If you want to use natural rubber, it is a solid big piece, and the workers must first pulverize and dissolve it.
2. Mix the rubber with the ground pumice powder (which can make the rubber slightly rougher), iron oxide (which can make the rubber turn pink), vegetable oil, sulfur and other substances.
3. Heat the mixture to mix the sulfur with the rubber to increase the strength of the rubber and make it more durable.
4. Feed the soft, still hot material into the press (squeeze into a die) and make a thick and thin rubber stick. Use a knife to cut the rubber stick into small pieces, wait for it to cool, and then transport it to the pencil factory to make an eraser on the pencil.
5. The block eraser used alone is made by injecting the heated rubber mixture into various shapes of the mold. After cooling, open the mold and the erasers of various shapes come out.
FAQ:
Q1.What's your advantage?
The best service and the best price.

Q2. What's the payment terms?
TT, Western Union, Escrow(secure payment) etc.

Q3.How to send the goods?
Usually deliver by courier, like DHL, UPS, FedEx,EMS.

Q4.Can you ship my goods to Amazon FBA warehouse ?
Yes, we can, pls send us the SKU label and Amazon outside carton label.