Cheap Sales Disposable Paper Coffee Cup wholesale Customized
Disposable Paper Coffee Cup
None

Shenzhen China

12-15days

200000copies/week
Features:
1.High Quality Printing
2.Nice Color
3.Strong glue
4.Competitive Price
5.Fast Delivery
Disposable Paper Coffee Cup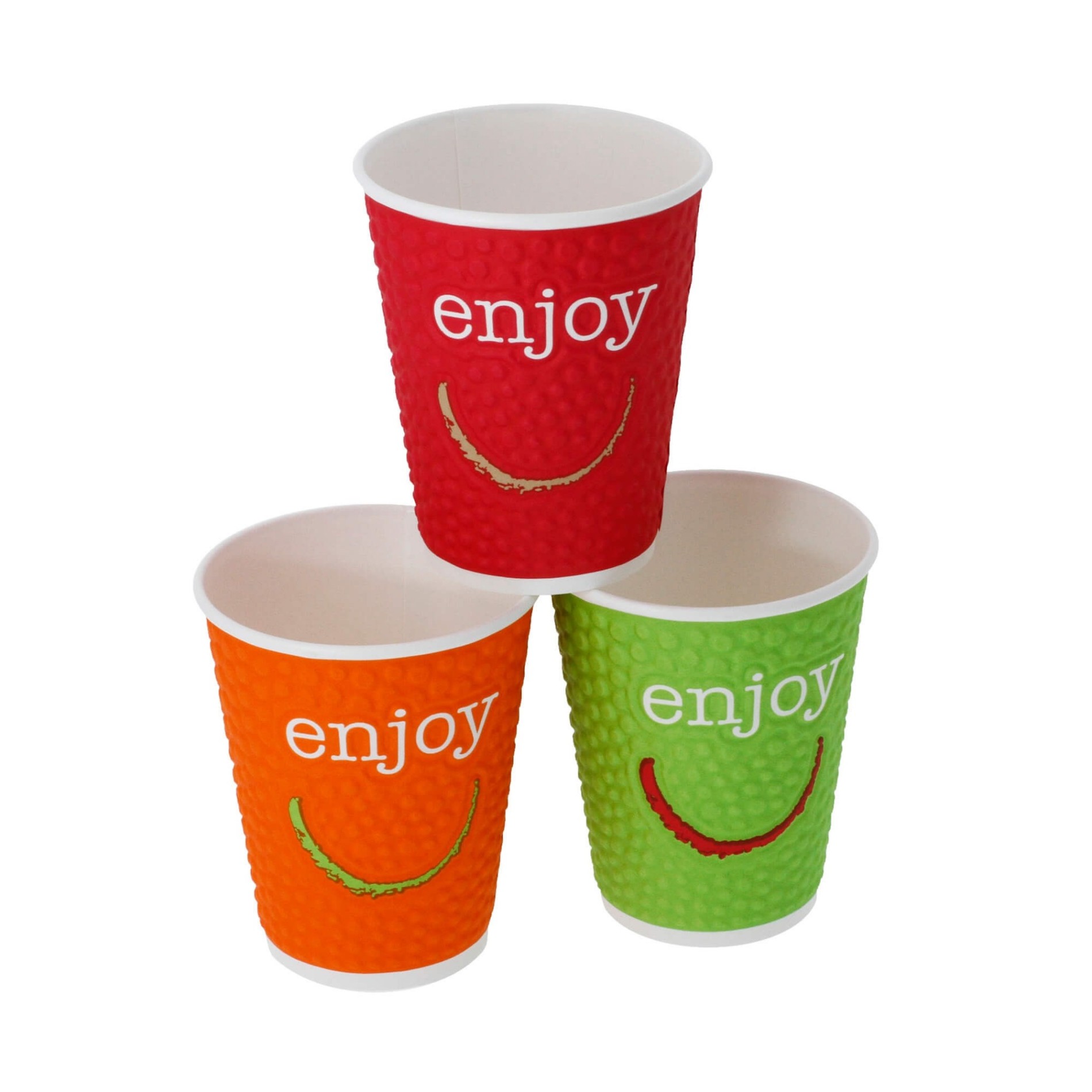 Disposable paper coffee cup making process
First we have to buy raw materials, that is, paper. The paper mentioned here is not the kind of A4 paper we see, but a large roll of paper; the paper purchased is filmed by a laminator; the paper cup after the film is cut through the slitter , cut into rectangular paper; the paper after cutting is printed by the printer to print the logo pattern required by the customer; after printing the customer's logo pattern, the paper is cut into fan-shaped paper by the die-cutting machine, we all know that the disposable paper coffee cup is The fan-shaped structure is finally formed by cutting the fan-shaped paper through a paper cup forming machine.
Disposable paper coffee cups custom-made notes
When ordering a disposable paper coffee cup, the first thing to look at is the name of the manufacturer, the QS mark and number, the address of the manufacturer, the product execution standard, the date of manufacture, and the expiration date.
Secondly, you should choose a product that is full in shape, does not wrinkle, has a certain thickness, and is not easily deformed.
The third news is whether there is any smell. The fourth is to buy a paper cup that is too white when you buy it.
Finally, consumers should pay attention to whether the paper cup is a cold water cup or a hot water cup. There is a layer of food wax on the surface of the cold water cup, which is safe at 0 to 5 degrees Celsius. However, as long as the water temperature exceeds 62 degrees Celsius, the wax will melt. After being ingested by the human body, it may cause diseases such as diarrhea and disposable paper. Do not use the coffee cup in a microwave oven.
Why choose us
Quality – We are dedicated to provide quality products and services. We are the leader in superior quality enterprise printing and information dissemination.
Best team – We boast the best and the most well-trained team of sincere, trustworthy, hard-working, innovative and courageous employees that ensure best products and quality service.
Punctuality – Longyin Printing is very much aware of punctuality. And to maintain that, we take the minimum time to processing an order, confirming sample, printing them and finally delivering the products just on time without leaving any room for complaints.
Customer service – We understand customers' requirements and value of time. So we never fail to meet customers' satisfaction level. And to achieve that, we put our best efforts without compromising with the quality.