Cheap Sales Desk Table Calendar Printing wholesale Customized
Desk Table Calendar Printing
None

Shenzhen China

12-15days

10000copies/week
Custom desk calendars feature wire coil binding and a pop-up cover weight base for easy standing. Available in custom sizes and page counts, desk calendars also work well as a flip-through presentation book.
Desk Table Calendar Printing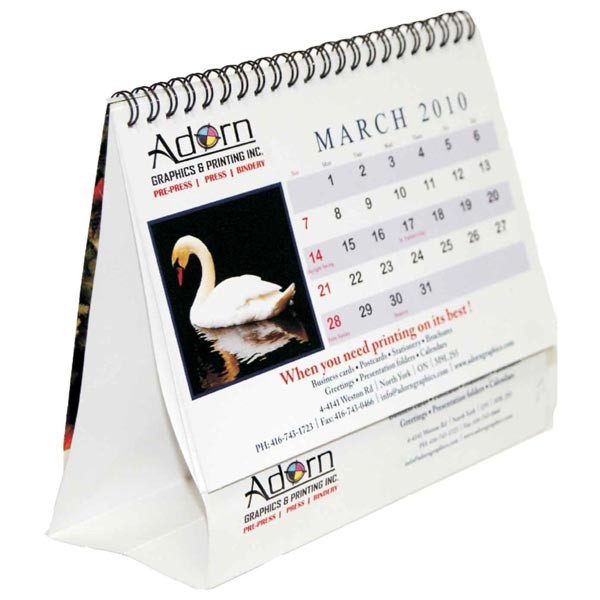 Promotion Wall/Desk Calendar:
1. Paper material: Art paper or special paper for clients' requirements
2. Varnishing coated on surface, paperboard stand
3. Pages: According to clients' specific requirement.
4. We can offer printing colors and logos according to clients' requirements
5. Printing: Full color both sided or 4c/1c
6. Shapes, sizes and designs are customized
7. Binding: Double metal spiral binding or wire binding or 2 saddle-stitching binding with round holes
8. High quality, low price and fast delivery
9. Processing: We can do in house gloss/matt/aqueous varnishing, and gloss/matt lamination, gold/silver foil stamping, full/spot UV coating for both the text and the cover; Trimmed to size; Shrink wrapping.
10. Packaging: Moisture wrapped inside, Export carton pack outside.
The size of the desk calendar
Different sizes not only determine the cost, but also determine the aesthetics and atmosphere of the desk calendar. The 1CM gap will result in a grade difference in the calendar. And the cost will vary.
Desk material
The desk calendar occupies most of the cost of the desk calendar. The quality of the desk calendar directly determines whether the desk calendar can be strong and not deformed for a long time. The plate suitable for the desk calendar is called the Dutch board. The Dutch board is strong and not easy to be deformed, while the ordinary domestic board is easy. Deformation occurs.
The material and penetration form of the desk ring
Although the plastic ring and the segmented piercing method can reduce the cost to a certain extent, it will affect the overall aesthetics of the desk calendar. So when you compare, don't just look at the price, you have to choose according to the situation.
Desk calendar paper
The papers for the desk calendar are 157 grams, 200 grams, 250 grams of matte powder and special paper. The 200g and 250g matte papers are ideal for desk calendars because they are thick enough and are not reflective. The paper is not as thick as possible, too thick, and the effect of the desk calendar is not good.
Desk calendar printing process
The accuracy of the desk calendar printing directly determines whether the desk calendar picture is bright and clear. Low-precision printing is low in cost, but the picture is blurred.