Cheap Sales 180 Degree Plastic Protractor wholesale Customized
180 Degree Plastic Protractor
None

Shenzhen China

25-30days

10000copies/week
1.Healthy, environmental friendly and non-toxic material.
2.Very clear and precise print.
3. Very cheap price.
4.Professional response and follow.
180 Degree Plastic Protractor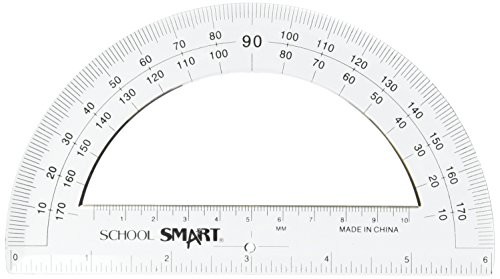 Material: Plastic,PVC,PP,ABS,PET META
Shape:Customized
Size:Customized
Color/Logo :Customized
Sample time:7 days
Delivery time:25 days, depending on q'ty
MOQ :10000 pcs
The protractor is a drawing tool. The common material is plastic or iron. You can draw the desired angle according to your needs. Often used with compasses.
Features
You can draw angles, angles, vertical lines, parallel lines, inclination, verticality, and level. You can turn the ruler inside and outside, open and close, and you can read the length and length directly. Out of the specified size
Use of the protractor:
1. First place the protractor above the drawn corner, then find the apex of the corner so that the center position of the protractor coincides with the apex of the corner, and then make one side of the corner coincide with the zero scale line (two coincidences are important)
2. When we have completed the two coincidences, we can measure the degree of the angle. We find the other side of the angle. The other side of the angle falls on the scale of the protractor. At this time, the degree of the angle is How many.
3. It should be noted that the protractor is divided into the outer ring and the inner ring. When the zero mark line is in the inner ring, the degree of the inner ring is read, and when the outer ring is used, the degree of the outer ring is read. The protractor can not only measure the angle, but also draw any angle.
Prototype knowledge:
1. The unit of measurement of the angle is "degree", which is represented by the symbol "°". The protractor is divided into 180 parts on average, and each pair of angles is called a degree angle. Recorded as "1°"
Turn left or turn right
2, the center of the circle, that is, the center of the protractor. This straight line through the center is called the zero tick mark. There are many scales on the protractor. For ease of use, the scales are divided into two circles. One circle inside is called the inner scale, and the outer one is called the outer scale.
Turn left or turn right
3. Divide the semicircle into 180 parts. The angle of each pair is called the first angle and is recorded as "1°".